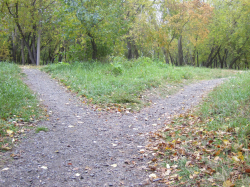 At our most painful junctures — when faced with growing pains in relationships, or serious medical decisions — conflicts often surface.
It may be most helpful to bring such conflicts into a voluntary dispute resolution process with a trained mediator, in which each party to the conflict is able to voice concerns and be heard.
WAYS OF PEACE offers both skilled mediation and referrals to outside professionals.
"I would like to thank you again for the...session you held with us [at the hospital]. The night before everyone had been angry with one another.... After our meeting with you, all is quiet, and everyone seems content. The transformation seems nearly miraculous. Beyond what you said, I think your centered calmness calmed us all down."