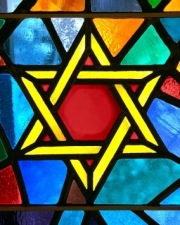 WAYS OF PEACE Community Resources promotes justice and kindness across lines of diversity and throughout the life cycle. Our name and mission derive from timeless Jewish and interfaith principles of sustaining the poor, visiting the sick, burying the dead, and consoling the bereaved — "for these are ways of peace" beyond crisis and conflict.
WAYS OF PEACE facilitates transformation through compelling programs, unique publications, and life-changing consultations. Our two primary initiatives — Sacred Undertaking and Generous Justice — address the core spiritual, social justice, and sustainability challenges of death and money, respectively.
WAYS OF PEACE is a social microenterprise, the outgrowth of decades of service in both the United States and Israel. At least 10 percent of net staff compensation is donated to other organizations that uphold our core principles of justice and kindness across lines of diversity.
WAYS OF PEACE fosters the dialogue between generations that is essential for learning the lessons of history. We celebrate life's renewal in affirming the covenant of our ancestors — just as we understand vulnerability and loss to be integral to the cycle of life.