These are painful times of fear, anger, and divisiveness. Yet mindful responses to shared human needs continue to bring out the best in people on all sides. Hope and renewal are available — and the choices are ours.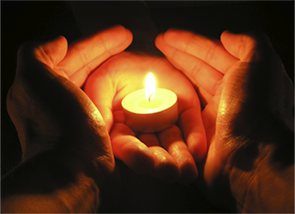 Please support WAYS OF PEACE Community Resources
as you plan your year-end giving.
Now more than ever, we need your partnership to promote peaceful coexistence, justice and kindness through community learning, personal guidance, and innovative resources for contemporary life challenges.
In 2016 we reached new milestones with the publication of our first two books,
COUNTING DAYS
and
GENEROUS JUSTICE
.* We were called to facilitate challenging conversations, expanding dialogue and support among leaders and community members. We continued to guide individuals and families through both joyous and sorrowful changes in their lives.
WAYS OF PEACE depends upon our network of individual supporters who share our vision. We have not yet received any foundation support for our pioneering model of social microenterprise. We hope you will be generous, and we promise to extend your generosity even further.*
Make your end-of-year gift to WAYS OF PEACE today!
*Just Published Guide for Just-Giving

Whatever our visions and hopes for the world may be, our financial support is needed to realize them. Bringing together sustainability, social action, and spirituality with personal finance, GENEROUS JUSTICE is a unique one-stop guide to more effective giving throughout the year: simple, regular, and fair.

Order GENEROUS JUSTICE now — for a holiday gift that keeps "just-giving!"

Those in NYC can purchase GENEROUS JUSTICE directly from WAYS OF PEACE, without sales tax or shipping charges. Contact us for further information while supplies last!