"Who here has ever accompanied anyone in any way?" Accompaniment training facilitator Sara Gozalo posed this question last week to a capacity crowd of volunteers, eliciting examples of accompaniment to schools, doctors' offices, hospitals, courts, and beyond. These experiences were connected to ground rules for how to accompany those facing possible deportation — simply, respectfully, nonprofessionally. We were called to bear witness, with a paramount commitment to "Do no harm."
Our trainer also shared a cautionary tale within the framework of "Do no harm": certain polarizing actions and words may inadvertently increase the suffering of those we seek to protect. Immigrant accompaniment involves advocacy without confrontation — mainly through the emotional support of our presence. "Just being there lets ICE [Immigration and Customs Enforcement], security, immigration clerks and judges know that your friend is part of a community, and that community is watching. There is nothing more you need to do."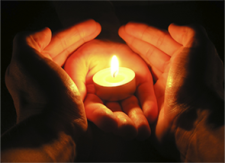 The Hebrew word levayah is usually associated with accompanying the dead — but levayah actually includes the full range of ways we are called to show up and accompany each other throughout life's transitions. Jewish laws of levayah emphasize the importance of escorting the living on their journeys: "Whoever does not accompany [wayfarers], it is as if one sheds blood." This same power of witness and protective presence undergirds vigil-keeping and our related practices of ultimate kindness at the end of life.
We have just entered a collective mourning period in the traditional rhythms of the Jewish calendar: three weeks that commemorate the breaching of protective walls and the destruction of our biblical House of Sanctuary. Echoing through this annual commemoration are the current devastations of extremism, political divisiveness, and painful impasse.
"Let them make for Me a sanctuary, and I will dwell in their midst" (Exodus 25:8). A sanctuary does not actually "contain" God; it expands the sacredness of the spaces we share. Today's immigrant accompanists agree: "Sanctuary is not a physical entity but the spaces wherein all of us can breath freely and in dignity." The ultimate challenge is how to expand our sanctuaries for the widest possible inclusion of those among us.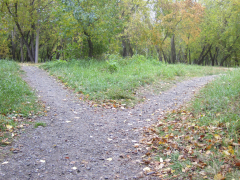 While crises of violence and polarization may be endemic to this season, it is always possible to respond with ways of peace. No matter how heartbreaking the situation, there are always real, practical options for bringing people together across differences to affirm our shared humanity.
Now as in times past, accompanying each other and bearing witness may be among the most healing and effective recourses available to us. WAYS OF PEACE will continue to highlight and model such recourses in the challenging weeks to come.
---

WAYS OF PEACE donates at least 10 percent of net staff compensation to other organizations that uphold our core mandates of promoting justice and kindness across lines of diversity. PLEASE SUPPORT OUR WORK TODAY!