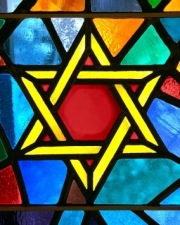 Beyond life's crisis points, spiritual direction involves exploring the presence of the sacred in one's life through regular (generally monthly) meetings with a trusted guide.
In spiritual direction you can consider questions of life's meaning, and follow a yearning for greater fulfillment, connection and sense of purpose in your life.
In addition to moving beyond "the God I don't believe in," you can discover surprising spiritual resources and relationships in your life where you least expect them.
"I still can't believe that in basically four years I've come from having no community, no real active attachment to Judaism, and no faith that it would happen, to actually leading a service!!....And I hope you know that you've played a large role in that path."