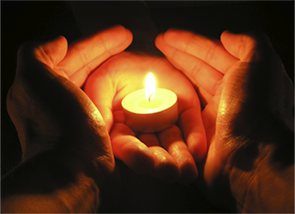 On November 4th, 1995, Israeli Prime Minister Yitzhak Rabin
z"l
was assassinated. In Rabin's breast pocket were the lyrics of
Shir LaShalom
, an anthem written in 1969 by two young Israeli soldiers. The song
remains popular
with young Israeli soldiers as well as with many others today, and is sung in both reflective and upbeat versions throughout Israel and the Jewish world.
As we rededicate ourselves to hope on each anniversary, WAYS OF PEACE offers a singable English translation of
Shir LaShalom.
This translation was originally written to commemorate the first anniversary of Rabin's assassination.
SHIR LASHALOM / SONG FOR PEACE

Music by Yair Rosenblum z"l / Original Hebrew lyrics by Yaakov Rotblit


Singable English Translation © 2015 by Regina Sandler-Phillips
Let the sun rise as it must / To lift the morning haze
Prayers of the pure and just / Will not bring back our days
He whose candle has gone out / And in a grave lies slain
Won't be stirred by bitter tears / To come to life again
No one now can bring us back / In our dark holes we lie — unmoved by either
Joyous shouts of victory / Or praises sung on high

So only sing a song for peace / If you would whisper prayer!
Better to sing a song for peace / And let it fill the air!

Let the sun shine through the flowers / From sorrow we move on
Do not keep on looking back / Release those who are gone
Dare to raise your eyes in hope / And not through rifle sights
Sing of love and not of war / Through all your days and nights
Do not say: "The day will come" / The day is in your hand! — Make real the dream and
Cheer for peace in public squares / Wherever you may stand

So only sing a song for peace / If you would whisper prayer!
Better to sing a song for peace / And let it fill the air!
"In the market, the blind cry out to the one-eyed as clear-sighted." (Genesis Rabbah 30:9)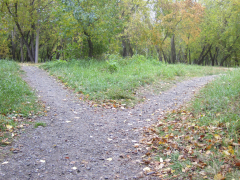 These are words from a scholarly dispute about this week's Torah portion, which declares that "Noah was a righteous man, unblemished in his generations" (Genesis 6:9). Rabbi Yehudah interprets this statement as veiled condemnation – in other words, Noah could only be considered righteous and unblemished when compared with the majority of his time. In a period of utter moral blindness, the "one-eyed" Noah was the greatest hope for both humanity and the earth.
Noah's critics often focus on his apparent silence during his extended preparations for disaster – preparations which fulfill the letter of divine command, but do not reflect any active concern for those beyond his immediate family. To pursue this line of ethical reasoning, it might be helpful to have our own moral "eyes" examined – and bring the focus back to ourselves. (...)
READ MORE


"Cause us to see clearly that the well-being of our nation is in the hands of all its citizens."
(Gates of Repentance)
First Prize, Auburn Theological Seminary Sermon Competition and Symposium (2006)
By Rabbi Regina L. Sandler-Phillips, MSW, MPH

One Saturday morning, 87-year-old Morris (not his real name) was accompanied by his home health aide to a nearby synagogue, where he was expected to stay for the duration of the Sabbath service. Unbeknownst to his aide and unnoticed by the other worshipers, Morris soon left the synagogue, boarded a bus with his walker, and traveled several miles to a synagogue in another part of town.
When he arrived, Morris was disoriented and a bit agitated. There was a large Bat Mitzvah celebration in progress, with many people he did not recognize, and he was unable to find a place to sit in the back of the sanctuary. Fortunately, many members of this synagogue knew Morris. His son, daughter-in-law and grandchildren were active members of this congregation and, although Morris had not been seen for several months due to his various health conditions, he was still considered part of the community. (...)
READ MORE