"We're enormously grateful...for everything you've done for our family in leading us from essentially zero-to-sixty in all manner of Jewish practice and thought."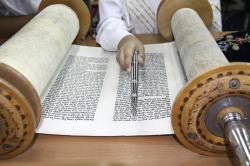 As a child comes of age — or as an adult explores deeper Jewish commitment — WAYS OF PEACE offers guided study and "mitzvah mentoring" for clarifying personal and family imperatives, in addition to one-to-one tutoring in language and ritual skills.
For more information, please contact us.