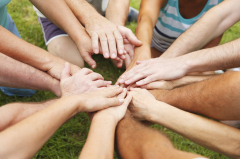 Every year, a world event passes the corner of my block in Brooklyn. For more than a decade and a half, I've been able to watch the NYC Marathon as it streams up Fourth Avenue, along with my neighbors and others who gather to cheer on the runners. People costumed as bananas hand out fruit and snacks; flags and placards wave; children scamper back and forth.
By the time most of the runners pass my block, the "winners" of the citywide race have been already been announced. But the rest of the marathoners keep going, sometimes simply walking, cheered on by the crowds — all in agreement that it is vital to keep taking steps toward a challenging and worthy goal.
Like many of the other organizations we support,
WAYS OF PEACE
is engaged in a different kind of marathon. It's one of continued small, steady steps away from despair and toward hope. As in any marathon, music can help move us forward.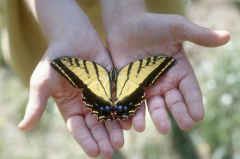 Twenty years ago, Israeli Prime Minister Yitzhak Rabin
z"l
was assassinated. In Rabin's breast pocket were the lyrics of
Shir LaShalom
, an anthem written in 1969 by two young Israeli soldiers.
As we rededicate ourselves to hope on this 20th anniversary, WAYS OF PEACE is offering a singable English translation of
Shir LaShalom
, originally written to commemorate the first anniversary of Rabin's death.
LEARN MORE
WAYS OF PEACE continues to pioneer a new model of social entrepreneurship through our own
just-giving
,* and we welcome your support of our marathon.
With many blessings of hope for the seasons ahead,
Rabbi Regina Sandler-Phillips
for
WAYS OF PEACE Community Resources
* WAYS OF PEACE donates at least 10 percent of net staff compensation to other organizations that uphold our core mandates of promoting justice and kindness across lines of diversity.