In recent decades, Tu biSh'vat (the New Year of Trees) has become a focal point for Jewish ecological awareness. The holiday began as a date to calculate the age of trees and the tithes to be offered of their fruit.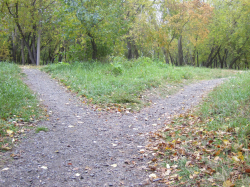 In fact, the calculation of tithes is the primary reason for the multiple New Years in the traditional Jewish agricultural calendar. Two other New Years marked the tithing of vegetables and of livestock, respectively. A fourth New Year began the cycle of pilgrimage festivals, to which certain tithes were dedicated.
It can all seem very complicated — just like taxes in these changing times. But if we are tempted to avoid these issues, we need to remember that there are those who will be endangered by our avoidance.
Many financial pundits are predicting a significant drop in charitable giving in the wake of the new federal tax law. Since the standard deduction for taxpayers has nearly doubled, so their argument goes, it will no longer be worthwhile for millions of people to itemize their deductions — and donations will decline accordingly.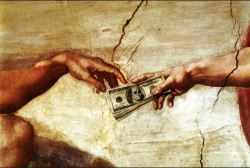 Yet the most recent report on "How America Gives" by The Chronicle of Philanthropy acknowledges that itemized charitable deductions were already in decline before the passage of the new law. And the amounts conventionally itemized fall very short of traditional Jewish standards for tzedakah.
As it happens, this year of changing U.S. tax laws is also the third year of the sh'mita (sabbatical / release) cycle — a year known biblically as the "Year of the Tithe." It offers a compelling alternative approach to income inequality — one that can restore sustainability and social justice to the forefront of our financial priorities.
And it's powered by vital personal decisions that no politics can legislate out of our control.
Our Generous Justice program features interactive guidance for meeting all of these challenges. In the months to come, we'll be highlighting the practical implications of the "Year of the Tithe" for these times. We encourage you to join us!
---

WAYS OF PEACE donates at least 10 percent of net staff compensation to other organizations that uphold our core mandates of promoting justice and kindness across lines of diversity.