Crises of violence, hatred, and polarization seem endemic to this season. They echo with conflicts whose roots can be traced back thousands of years.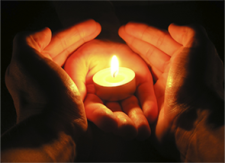 Yet, time and again, there are those who have responded to these conflicts with "ways of peace." And that is cause for renewed hope and celebration.

WAYS OF PEACE Community Resources was created in August 2012. Over the past half-decade, our social microenterprise has addressed core issues of personal and community transformation through compelling programs, unique publications, and life-changing consultations.

We have been called to faciliate challenging conversations in the aftermath of the 2016 elections. Our caring community impact has spread around the world. Our book sales have reached the triple digits, and hundreds more read our newsletter each month. We continue to guide individuals and families through both joyous and sorrowful changes in their lives.

Through all of this, WAYS OF PEACE has grown without any primary institutional funding support. At this crucial juncture, help us take our work to the next level!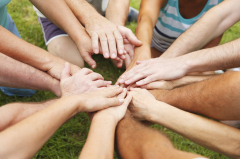 * Make a tax-deductible donation

* Bring a program to your community

* Schedule an individual or family consultation

* Order copies of Generous Justice or Counting Days

* Refer us to visionary foundations and other like-minded individuals who may be willing to support our efforts

* Contact us with words of encouragement!

"Just a brief note to express my deep gratitude for your bringing endless wellsprings of inspiration and caring to my attention. These are very dark days in the States and in Israel and your voice of hope, decency and dignity offers reminders of the better times we need struggle to create." —Levi D. Lauer, Founding Executive Director, ATZUM-Justice Works

---

WAYS OF PEACE donates at least 10 percent of net staff compensation to other organizations that uphold our core mandates of promoting justice and kindness across lines of diversity. Please support our work today!