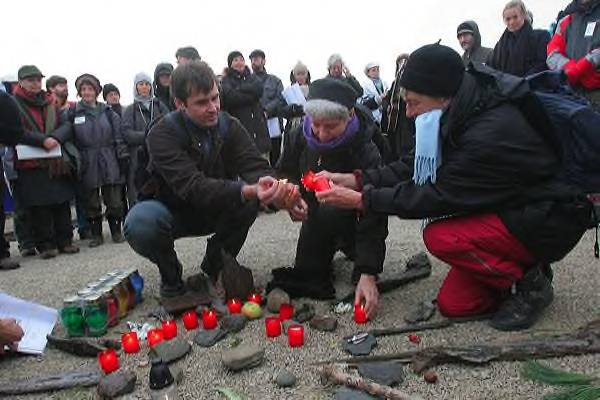 We have now moved through the 80th anniversary of Kristallnacht, the shattering that became the broader devastation of the Holocaust — and we continue to face the relentless shatterings of hatred and violence over recent weeks in our nation and our world. How do we face our own brokenness?
In Buddhist tradition, an ancient compassion-activist who vowed to liberate all beings from suffering became so overwhelmed with the enormity of that suffering that s/he shattered into thousands of pieces. The broken pieces were restored as thousands of eyes and arms — perhaps a reminder of how those who seek the world's healing must move through heartbreak into ever-expanding circles of connection and community.
In November 2005 I joined an international, multifaith Bearing Witness retreat on the grounds of Auschwitz-Birkenau. Memories of that experience are emerging powerfully now — and they shine light through the clouds of today's pain, fear, and anger. LEARN MORE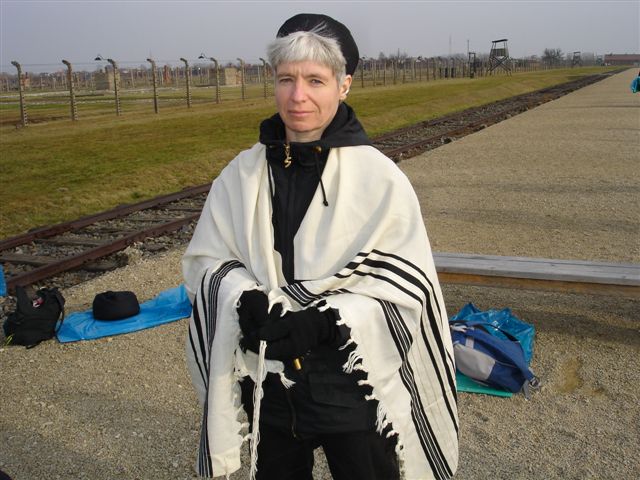 Thirteen years later, I have again become a bat mitzvah — a "daughter of imperative" — as my experiences and memories come of age on another level. I find it imperative to lift my candle, to listen for guidance, to reclaim the vigil, to walk the walk — and "First, do no harm."
Most of all, I find it imperative to sustain the poor, visit the sick, bury the dead, and console the bereaved — for these are ways of peace across the lines that continue to divide us. These loving actions send healing through space and time to all the shattered bodies and souls — past, present, and future. LEARN MORE