Rabbi Shimon ben Elazar says: Do not seek to placate those in the hour of their anger; do not seek to console those whose dead lie before them. (Avot 4:18)
Ancient wisdom speaks to the vital importance of timing when responding to either anger or grief. But anger and grief are often mixed together — as we've seen in the aftermath of the most recent mass shooting in Parkland, Florida.
What can we do when two core imperatives of timing seem to conflict with each other? And how can we honor our own feelings while remaining attentive to the needs of mourners who may or may not experience a situation the way we do?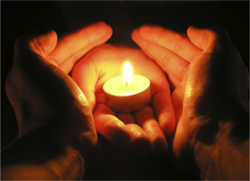 We can learn volumes from the student survivors of the Parkland shooting who are catalyzing a national movement toward March 24th and beyond. They are angry, grieving, and articulate — but they are not falling into typical partisan either/or traps. They can listen as well as talk. And they are challenging adults to be as emotionally literate and strategic as they are.
"We've been hearing a lot that this is not the time to talk about gun control," observed Parkland High School junior Cameron Kasky soon after the shooting. "And we can respect that. We've lost people; it's important to mourn. Here's a time to talk about gun control: March 24th….We are losing our lives while the adults are playing around."
"Every single person up here today, all these people should be home grieving," declared senior Emma González at a Fort Lauderdale rally. "But instead, we are up here standing together because if all our government and president can do is send thoughts and prayers, then it's time for victims to be the change that we need to see." Yet Gonzalez understands that change must include direct talks with the senders of thoughts and prayers: "We want to give [politicians at the federal and state levels] the opportunity to be on the right side of this."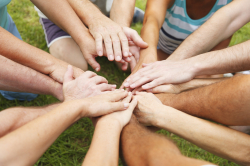 "I don't care if you're a Democrat. I don't care if you're a Republican. If you have a good idea, let's work together as Americans and come to a compromise," asserted senior David Hogg. His 14-year-old sister, freshman Lauren Hogg, agreed: "Democrats and Republicans both have children….They need to jump over whatever divide they have and work together."
"Deep calls to deep in the voice of Your channels" (Psalm 42:8). In times of great collective devastation, our time-tested principles of discernment and verbal restraint can help us attend to those most immediately affected, listen deeply — and hear the wisdom of call and response as it is channeled through the words of survivors. Instead of remaining trapped in either/or, we can mourn AND organize — with each imperative strengthening the effectiveness of the other.
May the memories of those we mourn bless us with courageous, compassionate, committed action toward justice and peace. Ken y'hi ratzon: May this be God's will — and ours.