It's not easy to give an "elevator speech" about money or death.
We are honored that two core programs of WAYS OF PEACE have been accepted as semi-finalists by the Lippman Kanfer Prize for Applied Jewish Wisdom. Since each program submission included an "elevator speech"—and since both are relevant to Elul, the month of turning and spiritual preparation for the Days of Awe—we would like to share our "Elul-vator" speeches with you.
Generous Justice: Jewish Wisdom for Just-Giving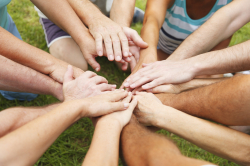 In a world struggling with climate change and extreme financial inequality, it's time to turn the tithe! Rooted in our ancient cycles of shmita / release, the Jewish practices of just-giving—simple, regular, and fair—are accessible to all of us. The earth can rest from our relentless consumption as we channel more of our money toward the repair of our world. Bringing together concern for the poor and vulnerable with concern for the planet, Generous Justice is the only organized Jewish presence among today's transformative philanthropy initiatives for just-giving.
LEARN MORE

Sacred Undertaking: A Natural Return to the Earth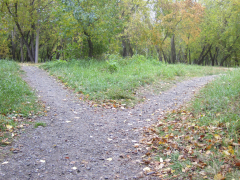 Our deaths impact our climate and natural ecosystems through human funeral decisions—each emotional, social, economic and environmental consideration influencing all the others. The emerging "green" burial movement affirms the ancient Jewish wisdom of the
hevra kadisha
/ sacred burial fellowship. Sacred Undertaking reclaims the
hevra kadisha
as integral to a truly caring community—preserving vital natural resources, affirming human equality, supporting each other, taming our fears of death, and renewing the circle of life.
LEARN MORE
The month of Elul is a traditional time for
just-giving
disbursements. Please know that all of our combined efforts help pave the paths to peace in our time, and our world needs what you have to offer.
With many blessings for the Season of Turning and the New Year ahead,
Rabbi Regina Sandler-Phillips
for
WAYS OF PEACE Community Resources