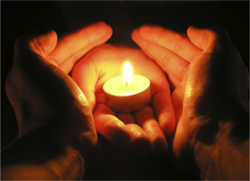 Hanukkah
means Dedication or Rededication. Centuries before our candle-lighting practices were standardized, one school of Jewish sages would kindle eight lights on the
first
night of the holiday, and decrease to one by the final night.
This approach may more directly evoke the miracle we still celebrate — not the amount of available fuel, but the rededication to hope against all odds. Even a single candle can spread great hope with its light.
And as our sages also taught, "Even as each small metal-scale joins into a great armor-plate, so with
just-giving
each and every coin joins into a great account." Simple, incremental sharing of our abundance keeps the hope shining.
As you dedicate your end-of-year giving, please consider a donation to
WAYS OF PEACE
. We recently reached our 3rd anniversary of fostering peaceful coexistence through spiritual support, community learning, personal guidance, and innovative resources — bringing light to the darkness of even the most difficult
life challenges
.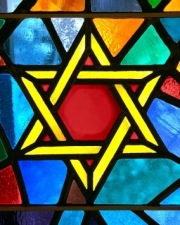 In 2015 our work was again highlighted in
Tablet Magazine
and
The Forward
. Our
workshops
and
retreats
were well-received across the country. Between publications and programs, we continued to support individuals and families through crucial transitions in their lives.
We welcome your
support of our efforts
. And if you'd like to bring WAYS OF PEACE to your community in the year to come, we'd love to
hear from you
.
WAYS OF PEACE donates at least 10 percent of net staff compensation to other organizations that uphold our core mandates of promoting justice and kindness across lines of diversity.