For many of us, money is even more daunting than mortality. At a recent gathering of Jewish burial fellowship leaders and friends, I was invited to talk about Generous Justice and how important it is to reclaim our family money stories. "We never discussed these things in my family," ventured one of my listeners — whereupon another one responded, "Oh, we had a budget box growing up!"


I was excited to learn about this
artifact of family frugality
from the decades before I was born. More sophisticated than a piggy bank or a
pushke
(
tzedakah
box), the budget bank was invented to
fund multiple priorities
. It was popular from the beginning of the Great Depression through the 1950s, when spending — especially on credit — began to replace saving as the dominant cultural value.

When I told the group that one of the cultural goals of Generous Justice is to promote songs that reflect healthy approaches to money, a third listener began spontaneously singing from childhood memory: "Pennies, nickels, dimes and quarters...all the joy that we can bring / to the lives of other children / with our weekly offering!"

In a world where finances have become computerized abstractions, the old-fashioned budget bank offers tangible inspiration for more mindful saving, spending, and sharing. And, while nobody has yet invented a budget-bank-music-box, that Hebrew School song seems as good a soundtrack as any.

Now, how can we help our "adult" songs — and finances — catch up with the kids?

As We Count the Days of the Omer, Let's Make Tithing Count, Too

Don't wait for those last-minute charitable disbursements in December. This season of daily counting is a perfect time to experience the liberation and revelation of just-giving. By sharing our family money stories, we can move toward more conscious sharing of the money itself — and our day-to-day generosity really does add up. LEARN MORE

---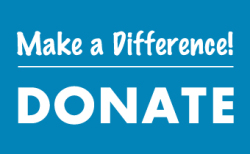 WAYS OF PEACE donates at least 10 percent of net staff compensation to other organizations that uphold our core mandates of promoting justice and kindness across lines of diversity. Please support our work today!